almost 6 years ago from Giel Cobben, Designer at Mollie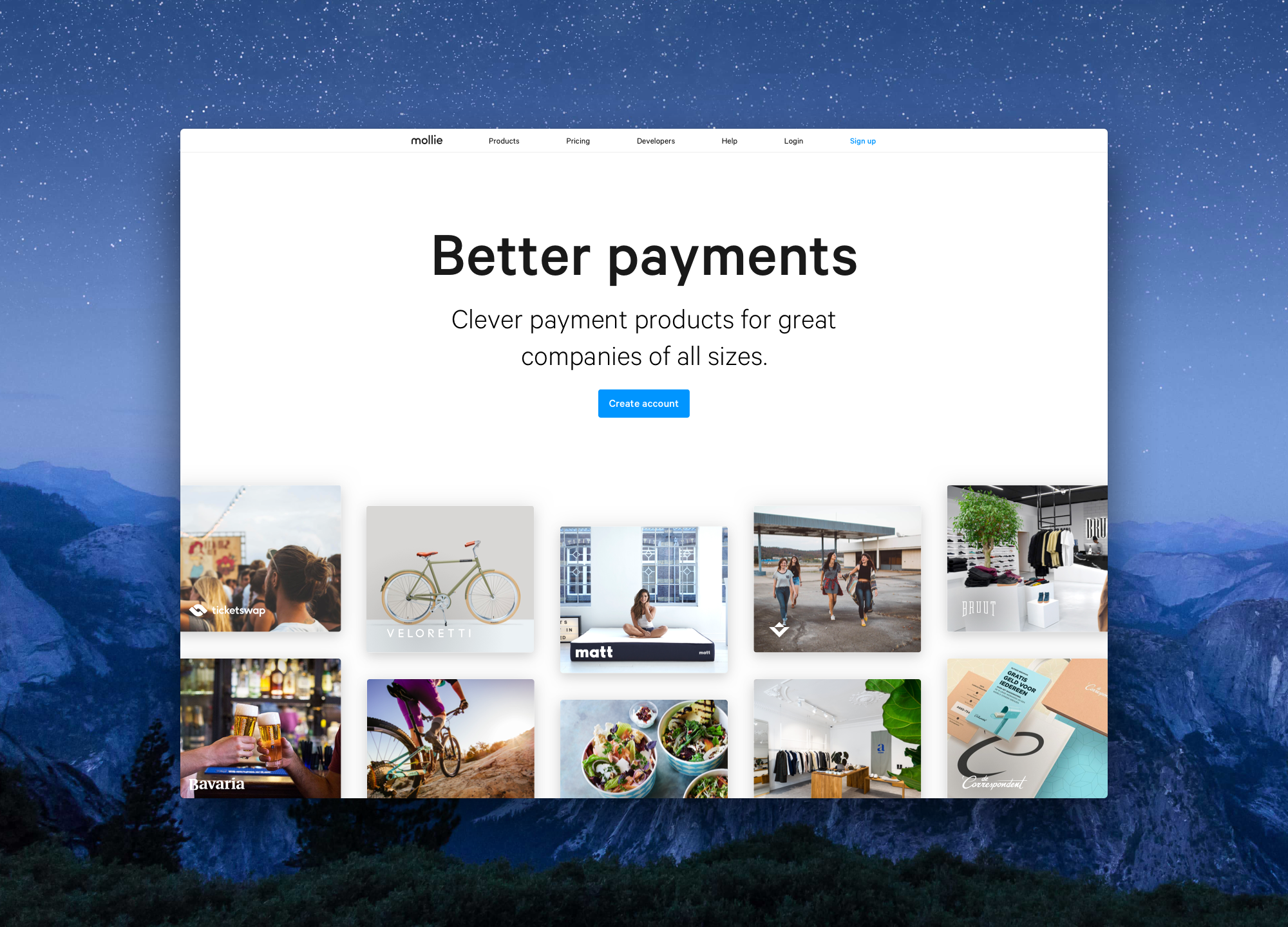 Hey guys,
Today we proudly release the completely rebranded Mollie. In the past couple of months we completely restructured our products and features, built a new website from scratch, gave it all a fresh new design and copy, and completely refactored the whole backend and frontend. Check it out and let me know what you think.
Check it out at mollie.com or read some more about us and the rebranding on Medium
Let me know what you think!
Giel